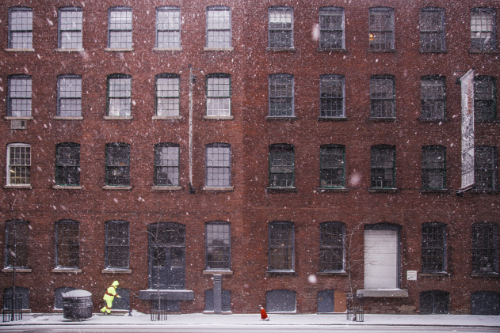 Taking an Extended Trip Away from your Home for the Holidays? Plan Accordingly with these Important Preparations!
With the holiday season among us and the trend of employers allowing employees to work from home given the COVID-19 pandemic, many people will be taking extended time away from their homes to be with family for the holiday season.  With this in mind, there are some very important home preparation tips you should take prior to your travels.
Heat
If your home has a central heating system wherein you control the heat (i.e. you have a thermostat in your unit), please do not turn off your heat!  Leave your heat ON and set the temperature to no lower than 58 degrees.  Lack of heat can lead to all sorts of issues including freezing and bursting pipes, which can cost thousands of dollars in damage repairs.  If your unit has steam/water radiators and you do not control your heat, please do not close the valves on your radiators.  Leave your kitchen and bathroom cabinet doors open to allow the warmer air from your unit to circulate around the plumbing supply and drain pipes.
Security
The holidays are known for an increase in thefts and break ins.  Take precautions!  Fully close and lock all windows and make sure all doors to your unit and building are closed and locked prior to leaving.  If you have a garage, make sure that's locked as well.  You may also wish to use timers to set up some lights to turn on/off at night giving the appearance that you are still home. 
Mail/Packages
If you'll be away for longer than a week, you may consider contacting USPS and put a hold on your mail deliveries.  Do your best to refrain from ordering items that will be delivered to your home while you're away.  Package theft also increases dramatically during the holiday season, so if you know of packages being delivered while you're gone, make arrangements with a neighbor or friend to collect your packages/mail for you.
Unit Checkups
If you'll be away from your home for more than two weeks, we highly suggest you make arrangements with a neighbor, friend, family member, etc. to visit your unit and just do a general checkup on it while you're away.  A few actions to take are listed below. 
Run all the plumbing fixtures in the unit for a few minutes each (kitchen faucet, bathroom sink and tub/shower faucets) & flush the toilet(s) a couple times

Check to make sure the heat is on and working

Check to make sure the unit is secure and there's no signs of break ins, etc.

Collect mail and any packages for you
If you cannot find someone to check in on your home while you're away and we manage the property you are in, please contact us to discuss! And as always, if you have any questions at all, please do not hesitate to contact us.  We wish you all a very safe and happy holiday season!
Photo by Matthew Henry on Unsplash