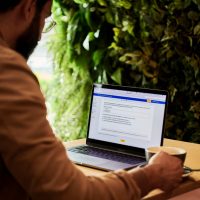 5 Tips to Buying A Home During A Booming Real Estate Market
Over the years Green Ivy has had the privilege of helping our tenants become homeowners. Some choose to purchase the property they're currently renting and make it their long term residence, while others utilize Green Ivy's experienced agents to find a brand new place to call home.
For starters, the housing market is BOOMING in Chicago and the surrounding suburbs. Compared to 2020, home prices in the suburbs are up by as much as 14%, and 12.5% in the city.  Redfin estimates that almost HALF of homes are receiving multiple offers! All this boils down to much more competition than usual, and it requires employing effective strategies and creative solutions in order to purchase the home of your dreams, especially if you encounter a multiple offer situation. 
We'd love to share some tips and tricks that we've learned over the years so you can better prepare yourself for home-ownership in the midst of an extremely competitive marketplace. 
Use An Experienced Agent: It sounds simple but not all agents have the same connections or access to listings. Many first time home buyers may not be aware, but nearly 10% of all homes are sold privately, and are never published on sites like Redfin or Zillow. When searching for your new home it's critical to use an agent that can find off-market opportunities and be the first one to view the property before it officially becomes listed.  Green Ivy's broker, Chris Carlson, utilizes the private listing network and his relationships with other top agents in the city to find off-market listings for his clients
Connect With A Lender: A great lender will help you understand the in's and out's of the costs associated with buying a home. Furthermore, after a review of your income and credit, a lender will furnish you with a pre-approval letter which outlines your ability to purchase a property at a given price point. Having your pre-approval letter before you search for homes will not only help you understand your financing options, but will also be included with your  offer. A seller will far prefer accepting an offer from a buyer who has been pre-approved, than an offer from a buyer who has yet to speak with a lender. Green Ivy can recommend excellent mortgage brokers and lenders to get you started.
Buy Your Home "As-Is": Every buyer has the right to conduct an inspection of their eventual purchase before closing on the property. This is known as the attorney review and inspection period, and begins immediately after the seller signs the offer and executes the contract. One way to convince a seller of your intentions is by agreeing to take the home in "as-is" condition. That doesn't mean you can't hire an inspector to thoroughly inspect the property, but it does mean that you won't ask the seller to perform repairs or provide closing costs credits. If the issues found in the inspection are too severe then you can always walk-away from the property. It's important to work with an experienced real estate agent that can help you identify potential repairs and problems before making an "As-Is" offer. 
Waive an Appraisal Contingency: If your purchase is being funded by a loan, the bank will order an appraisal to ensure that the home is "appraised at value". The appraiser's job is to view the home and to tell the bank if the property is worth the purchase price that the buyer is willing to pay. Unfortunately in a hot market with lots of homes selling above listing price, appraisers will often underestimate the home's current value. If you waive your appraisal contingency you agree to pay the difference in the valuation if the appraisal comes in below the purchase price. For example, the purchase price is $305,000 and the appraised value is $300,000 then the buyer would agree to pay the seller the $5,000 out of pocket. 
Gifts, Personal Letters, and More: Buttering up the home seller has never been more important than in today's market. When there's two, five or even TEN offers all competing for the same property, a little extra something towards the seller can go a long way in having your offer accepted. Include a personal letter with your offer illustrating your love of their home and neighborhood, offer to pay the seller's moving costs, or purchase the seller's dinner at a fancy restaurant. One recent Chicago home buyer even offered the seller use of their vacation home for a week in order to secure a deal! The list here is endless, but getting creative is key in helping your offer stand out from the crowd. 
The key factor with all these strategies is to use an experienced real estate agent. Email Chris Carlson at ccarlson@greenivyrealestate to learn more about the current market and how he can help you achieve your goals of homeownership.