Employee Spotlight – Meet Kate!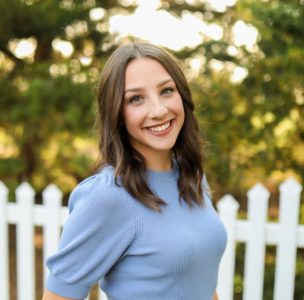 Meet Kate!
Tell us a little bit about yourself.
I grew up in a small town in western Kansas with my mom, dad and four siblings. Being the middle of five children, I was the peacekeeper and just went with the flow of things. Growing up we spent breaks from school and time between different activities traveling. After exploring many wonderful places, I knew I wanted to move out of Kansas. In the fall of 2010, I packed my bags for Chicago to attend college at Loyola University. While there I received my Bachelor of Arts in Advertising and Public Relations, minoring in Marketing. I fell in love with the city and have been here ever since! Out of college I secured a position at one of the largest catering companies as an event producer.  I planned, coordinated, and executed events throughout the city over five years. Throughout my career in hospitality I was able to see and experience various venues, iconic landmarks and some of the greatest food Chicago has to offer! I started with Green Ivy in September of 2020 and have loved being a part of a small team, interacting with people and being out and about in the city I love.
What is your role at the company?
I'm a leasing agent.
Three words that best describe you.
Thoughtful, Organized, Punctual
What do you like most about your job?
I like being out in different neighborhoods for showings and getting to interact with people.
What's something most people don't know about you?
I ran in the Junior Olympics when I was 10 years old.
What do you like to do on your days off?
I enjoy reading, yoga, and hosting friends at my condo. In the summer I love being outside, attending street fests, experiencing Chicago's food scene and shopping at the various neighborhood boutiques.