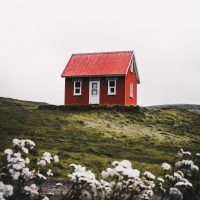 Considering Selling? Learn How Green Ivy Can Help!
If you're a current client that's considering selling their home please reach out to us for a free comparable market analysis. We'd be more than happy to consult with you on the home selling process. Over the last few years we have helped countless clients sell their properties, resulting in a smooth transition between property management to liquidity. Whether you own a condo, single family home, or multi-unit building we're here to help!
While your property is under Green Ivy's management we offer a discounted sales commission of 4.5% of the gross sales price. This commission amount accounts for both buyer and seller's real estate agents. 
Here's what our clients are saying about our agents who have successfully sold their homes. 
Below are just a few tasks that your agent will perform when selling your property: 
Send you a detailed market analysis and strategy so that we price your home to sell according to your goals and timeline. 
Provide you with an overview of closing costs so you can anticipate your net proceeds with accuracy 
Prep your home for sale – all the way from rehab work, staging, and professional photographs
Aggressively market your property through open houses, mail flyers, and email blasts 
Bi-weekly check-in outlining market changes, nearby home sales, and showing feedback
Thoroughly review all offers and contract terms with you and negotiate fiercely on your behalf 
Attend inspections and assist with negotiating credits and repairs if necessary
Connect you with an outstanding attorney who will represent you from contract to closing
Coordinate closing via final walkthrough, key exchange, HOA procedures and utility shut off. 
Photo by Luke Stackpoole on Unsplash