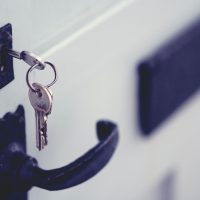 Home Buying Made Simple with Green Ivy Realty
If you're a tenant hoping to possibly purchase in the near future, Green Ivy Real Estate is here to make the dream of owning your first home a reality.   Our agents will guide you through the home buying process every step of the way, helping you avoid the many pitfalls first time home buyers often encounter. Call us today and we can develop a custom strategy tailored to your timeline and goals. 
Keep in mind that using a designated buyers agent comes at no cost to you! The seller is responsible for compensating your real estate agent, so you can enjoy the process of buying your new home without the burden of paying any agents! 
Check out recent reviews from buyers who have used a Green Ivy agent here! 
Below are just a few of the ways your broker will help facilitate your purchase:
Helping you locate the perfect home by sending you public and private listings every day based on your needs and specific criteria
Advise you on closing costs and the loan process so you can clearly understand the costs involved in purchasing a home
Educate you on issues such as special assessments, condo associations projects, and common maintenance problems that would affect your decision to purchase. 
Provide you with detailed and comprehensive analysis of local markets and home values, giving you the confidence that the home you'll buy will be a great investment.
Thoroughly review all contract terms with you and negotiate fiercely on your behalf
Connect you with an incredible team of attorneys, home inspectors, and contractors
Assist with inspection issues and consult on credit and repair negotiation
Consistent follow up and check-in's, facilitating a smooth closing process 
Help you coordinate and plan any rehab projects after closing
Photo by Jaye Haych on Unsplash