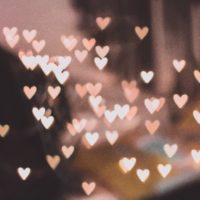 In Need of Last Minute Valentine's Day Inspiration? We've got you covered!
Here are a few special experiences to take advantage of this Valentine's Day! Chicago's always got your back, whether you're celebrating with family, friends, or significant others!
Luft's Love Hug – Lincoln Park
Known for extravagant balloon installations and bursts throughout the city of Chicago, Luft Balloons continues to spread joy throughout the pandemic. Book a reservation to be a part of this COVID-friendly, Valentine, pop up experience at Luft's shop in Lincoln Park! 
Buy Tickets Here: https://luftballoonstore.ticketspice.com/lufts-love-hug
Chi Town Movies – Pilsen
Are you sick of watching movies from your living room couch? Switch it up a bit by taking your valentine to the drive-in theater in Pilsen. The full movie lineup is here! Don't forget cozy blankets and sweets to enhance your viewing experience.
https://www.universe.com/users/chitown-movies-PXFZGN
Curling & Cocktails – Downtown
Despite the cold temperatures, Chicago businesses take advantage of their outdoor spaces during the winter by creating unique experiences for guests. The Gwen Chicago has built a curling rink on their terrace. With great cocktails and bites, gather your friends and prepare to get competitive!
Sign up here! https://www.thegwenchicago.com/curling/
Valentine's Day Standup Comedy – Virtual
Laugh Factory has gone digital, to bring hysterical, stand-up comedians to your home. Spend some more time with your pandemic pod and get some much needed belly laughs with this interactive, virtual event.
https://www.stellartickets.com/o/laugh-factory-chicago/events/laugh-factory-virtual-valentines-comedy-experience/occurrences/e70bceb9-46c7-4f0b-8339-4ef551557a81
Dinner in a Yurt! – Fulton Market
Tired of your mediocre dinner night? Indulge in a romantic dinner in the YURT VILLAGES at Swift & Son's. American Express and Resy have partnered to create a nationwide dining experience with an outstanding prix-fixe menu and impressive decor.
https://resy.com/cities/chi/swift-and-sons?date=2021-01-31&seats=2