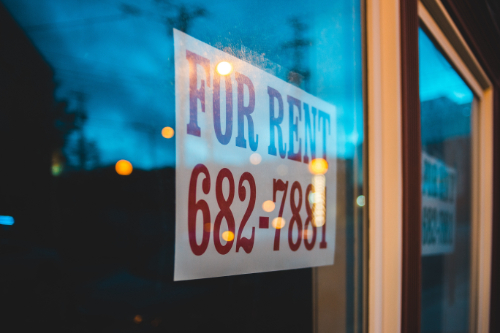 The State of the Rental Market – Winter 2020/2021
As we enter into a new year, filled with hope and optimism, we are provided a perfect opportunity to reflect upon the lessons we have learned in 2020. As a property management company, our employees are deeply engaged in our local community. We've seen first hand the ups and downs, swings and roundabouts of our city ever since our doors opened in 2007.  Green Ivy was founded at the peak of a real estate bubble that burst mere months later. Since then we've witnessed some tremendous changes. Neighborhoods have shifted, landmarks torn down, and high rises built. We've been able to be a part of this amazing thriving city and have watched our company, tenants, clients, and neighborhoods grow in so many ways. 
Yet last year was about as "unique" as any year we've been in business, and we were faced with fresh new challenges to overcome. COVID-19 brought more than just illness, it was also the catalyst for record unemployment, working from home, businesses shutting their doors, and so much more. It forced many Chicagoans to reassess their living situations, making them adjust to their "new normal".
Ultimately these effects resulted in more of Green Ivy's tenants not renewing their leases than any other single year. The reasons were various and ranged from job loss, needing to be with family, or moving to the suburbs for more space. In the end we were listing more rental inventory than ever before during a period where it wasn't deemed safe to show people homes or meet in person.
Green Ivy wasn't unique or alone in this. Mom and Pop landlords, boutique property management companies, and huge luxury high-rise developments were all in the same boat together, staring at the same bleak rental market. Demand had shrunk to record lows and bloated, overpriced inventory flooded the market.
All of these factors combined created an unprecedented rental market in 2020. Certain neighborhoods, like Lakeview East, saw rental prices drop on average by 17%. University housing projects plummeted in occupancy rates, from 95% down to 82%. Six full years of incremental gains in rental prices in Chicago between 2013-2019 had been wiped out in one fell swoop. Beautiful rooftop decks, well appointed workout facilities, and even common area laundry rooms were no longer a perk, but perhaps a dangerous contributor to the spread of COVID-19.  This whirlwind of events forced landlords, property managers, and investors to adjust drastically in order to maintain cash flow and fill vacant units. 
So Green Ivy did what it does best, which is pivot quickly and ask ourselves what we could do to stem the tide and change with the times. We conducted video tours and published our own YouTube channel with scores of home tour videos for each and every listing. We are now partnered with Zillow as a premium account user. We pay for our listings to be front and center on major rental websites such as, Zillow, Trulia and Hotpads. We've utilized Facebook Marketplace and implemented social media campaigns. Each listing that we advertise includes front and center published video tours, and we offer private virtual tours, as well as in person tours. At the end of the rental season, we were able to successfully rent dozens of units completely sight unseen, and managed to avoid long term vacancy in many cases. 
We've also had to ask our owners to make a lot of sacrifices, including offering rental incentives, lowering lease prices for new leases, lowering lease prices for lease renewals, application fee forgiveness, and pivoting to move-in fees in certain circumstances. Some of our owners have experienced long term vacancies, price slashing, and difficult turnovers. Those of you reading this who have felt the brunt of this difficult market, Green Ivy thanks you for your patience and graciousness during this time.
As we move forward, all signs are pointing to another difficult rental season, but it's tinged with optimism and the hope of change soon to come. This time around we are better prepared and armed with the knowledge and experience of this past year. Green Ivy will continue to keep you informed of this dynamic and ever evolving situation. We are focused on achieving the highest rents possible, with the least amount of vacancy for your property in 2021.
Additional Resources: Domu – What's the State of Chicago's Apartment Rental Market in Autumn of 2020?, Domu – Why Now is the Best Time to Look at Apartment Deals in Chicago, Crain's – Renters are King in Chicago Right Now
Photo by Erik Mclean on Unsplash