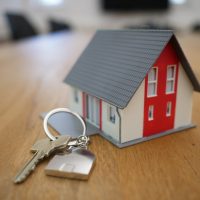 Thinking of Buying A Home? Learn How Green Ivy Can Help!
Did you know Green Ivy is a full service real estate company, that does more than just property management? Over the years we have helped many of our tenants transition from renting and into home-ownership, and we would love to extend that opportunity to you as well! 
If you are a current tenant living in a Green Ivy property and are considering purchasing a home in the near future give us a call! Our experienced buyer's agent, Chris Carlson, can provide you with expert advice ensuring that your home purchase is a smooth and stress free experience. 
As a valued Green Ivy tenant, we are offering you a rebate worth 10% of Green Ivy's total gross commission after closing. That means cash back to help you with moving expenses, maintenance projects, or even towards paying your first mortgage payment! 
For example, if you buy a $300,000 condo your rebate could be valued up to $725 after closing!
Chris will assist you with your home search, negotiations, inspections, financing, and much more!  We'd like to thank you for your business, and the best way we can do that is by putting money back in your pocket. With interest rates near historic lows, but with the possibility of rising soon, there's never been a better time to buy a home in Chicago. 
Here's a link of some recent reviews from tenants and buyers who have worked with Chris
Call or email today to learn more about buying with Green Ivy. We'd love to be a part of your journey to home-ownership!
Chris Carlson
ccarlson@greenivyrealestate.com
773-682-1709
Photo by Tierra Mallorca on Unsplash